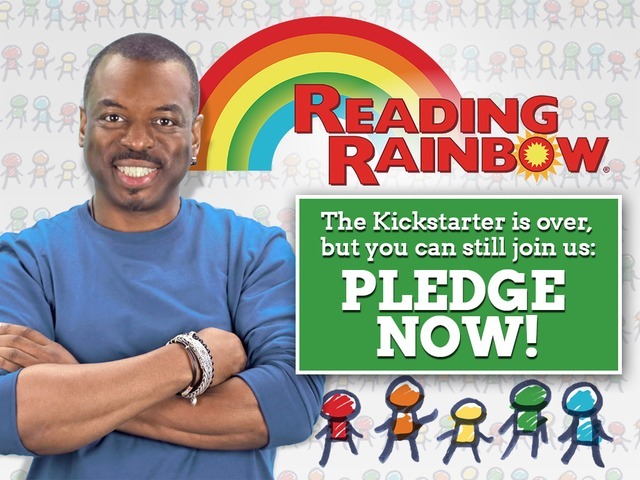 Reading Rainbow: Every Child, Everywhere
Created by LeVar Burton & The Reading Rainbow Team
Bring Reading Rainbow's library of interactive books & video field trips to more platforms & provide free access to classrooms in need!
Estimated shipping date: December 2014
82,777
backers raised
$256,691.49

in BackerKit
105,857
backers raised
$5,408,917
in Kickstarter
Adopt Classrooms & Schools
Adopt A Classroom
Make a gift to a classroom of YOUR CHOICE and they will be one of the first to get access to Read...
more »
$350.00
Adopt A School
An ENTIRE SCHOOL of YOUR CHOICE will be one of the first to get access to Reading Rainbow's new c...
more »
$5,000.00
Reading Rainbow Live! (Video)
RRL with Donald Glover: LIVE STREAM ACCESS
If you're a fan of Community, you might remember that Troy (Donald Glover) was last seen heading ...
more »
$10.00
RRL with Katee Sackhoff & BSG: VIDEO ACCESS
Couldn't get a ticket – or make it to Los Angeles – to attend our READING RAINBOW LIVE event with...
more »
$10.00